Towson Child Custody Lawyer | Court Papers.
Top Baltimore County Family Law & Custody Lawyer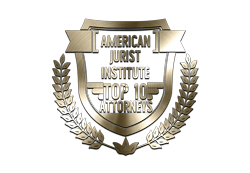 Good Court Papers Require Proper Client Intake 
Amar S. Weisman prepares Complaints and Counter-Complaints for Custody tailored to the facts of the case. Before drafting the Court papers, each client of the Law Offices of Amar S. Weisman undergoes a thorough client intake process designed to identify the client's goals, confirm they are realistic, and request relief that the Court actually has the power to grant with precision. Rule 2-303 requires pleadings to include necessary facts but not extra facts--do not say too much, do not say too little. In Order to prepare Court papers, the client intake process, which is based partially on paperwork and partially on an in-person or Zoom interview, requires that Amar S. Weisman have the following information:
Name, Residency/Address, Birth Date, Contact Information & Marital, Work, Criminal, Financial, and Community History for Client, Opposing Party, and Members of both Households. 
History of all Relationships, Communications, Disputes, Domestic Violence, Judicial Proceedings, and Voluntary Agreements Between the Parties, along with all other judicial proceedings in any other jurisdiction. 
The Children's School, Extracurricular, Social, Religious and Community Schedules Painting a Picture of Their Everyday Lives. 
Academic and attendance History for School and Day Care, along with an Explanation of all related Financial Obligations and History of Payments for Both Respective Parents, including Private School Tuition. 
History of any Substance Abuse on the Part of the Parties, Household Members, and/or The Minor Children, if any. 
All Arrangements, Payments, and Order Regarding Child Support and Parenting Time, including Work-Related Child Care and Extraordinary Medical expenses. 
Medically Relevant Information Regarding the Parents and the Children, including learning disabilities, AD/HD, Suicide, Depression, Special Needs, and Needs Students May Have as Academic, Athletic, and Extracurricular Over-achievers. 
Identification of the Client's Goals and Anticipation of the Opposing Party's Goals regarding Physical Custody, Legal Custody, Holiday Access, Child Support. 
Determination of Whether the Complexity of the Litigation will Require Expert Witnesses, Court-Ordered Social Services, and/or the Completion of Psychological Testing, Custody Evaluation of Specific Issue Investigation. 
Discussion Regarding the Economics of the Litigation.
Family Law Court Papers Relevant to Custody 
The decision of which papers to file and prepare depends on the facts of your case and the litigation history. His breadth of experience includes the following: 
Complaints & Counter-Complaints For Custody 
Petitions to Modify Child Custody
Motions to Increase/Decrease Child Support.  
Answers that effectively rebut false accusations. 
Affidavits and Affirmations that give voice to the Client. 
Long-Form Financial Statements and S Financial Statements.
Child Support Guidelines Worksheets
Motions to Appoint Best Interest Attorney for the Child/Children 
S to Appoint Nagle v. Hooks Attorney in cases involving privilege. 
Parenting Plans the Mandatory Parenting Tool. 
Trial Memorandums listing issues, exhibits, and witnesses.  
Consent Orders & Proposed Orders
Discovery Notices and Certificates as required by the rules. 
Emergency Petitions when there are real emergencies. 
Mediation Statements in connection with private mediation. 
Motions To Alter/Amend, which sets the stage for appellate relief. 
Exceptions to the Recommendations of the Magistrate. 
Petitions for In Banc Review for local judicial review of the trial decision.   
Appellate Briefs that make scholarly and innovative arguments.  
Petitions for Contempt and Show Cause Orders. 
Discovery Requests That Bring Family Law Facts To Light 
Discovery materials are requested by each party on the other to obtain the information that is necessary to present evidence in negotiation and trial. The tools of discovery allow Baltimore County Family Law Attorneys to request information from not only the opposition party but also third-party deponents. There are no shortcuts to the hard work that is necessary to obtain the information you need to litigate all of the custody factors the law requires attorneys to present as evidence to craft a compelling custody claim for the Client. 
Interrogatories. 
Requests for the Production of Documents 
Requests for Admissions of Fact 
Notices of Deposition. 
Subpoenas, including Trial Subpoenas 
Notices of Depositions Duces Tecum seeking information from:

Schools and Day Care Providers 
Banks and Financial Institutions 
Medical Providers 
Call To Meet Child Custody Lawyer Virtually Or In Towson 
Call 410-321-4994 To Meet With Towson Child Custody & Family Law Lawyer Amar S. Weisman.
The firm currently does not offer pro bono services. inquire about legal services, please call 410-321-4994 during standard business hours to schedule a free initial consultation for the purpose of determining whether you wish to engage our services. To retain our legal advice, a retainer is required, as detailed in our Policy on Fees/Costs. The law firm is strategically situated in the heart of Towson, conveniently close to The Circuit Court For Baltimore County, Towson Town Center, Goucher College, and Towson University. Our address is 1018 Dulaney Valley Road (MD-146) (MD-146), Second Floor, Towson, MD 21204. We provide representation to clients across the Baltimore area, encompassing localities such as Aberdeen, Abingdon, Baldwin, Bel Air, Bowleys Quarters, Brooklandville, Carney, Catonsville, Cockeysville, Edgewood, Essex, Garrison, Glen Arm, Greenspring Valley, Homeland, Hunt Valley, Hydes, the Joppa Road Corridor, Kingsville, Long Green, Lutherville, Middle River, Nottingham, Owings Mills, Parkville, Pennsylvania Line, Pikesville, Perry Hall, Reisterstown, Riderwood, Rodgers Forge, Rosedale, Ruxton, Sparks, Sparrows Point, Stoneleigh, Timonium, Towson, West Towson, White Hall, White Marsh, and the York Road corridor. In addition to local clients, we have represented individuals residing out-of-state.
Helpful Links