Towson Child Custody Lawyer.
Your Parental Rights & Children's Future Requires the Best of the Best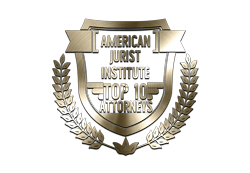 100% Family Law Firm Located in Baltimore County 
More than 1,500 Family Law Cases with More than 15 Years Experience 
Amar S. Weisman strives for Results NOT Excuses. 
Working Harder, With More Passion for Clients We Believe In. 
Recognized by Law & Practice Magazine 
Recognized by Expertise.Com. 
Child Custody Court Papers 
The Law Offices of Amar S. Weisman prepares court papers for child custody matters, including:
Complaint For Custody 
Petitions to Modify Child Custody 
Petitions for Child Support
Answers & Counterclaims 
Requests for Emergency Hearing 
Child Custody Hearings 
Amar S. Weisman represents clients at the scheduling conference, settlement Conferences, merits trials, and contempt hearings. 
Scheduling Conference Post Covid-19, and thereafter, Scheduling Conferences occur via Zoom.
Typically, scheduling conferences often lead to parties being directed to attend parenting classes and engage in remote mediation. During the scheduling conference, the Circuit Court for Baltimore County conducts a preliminary screening of the case to ascertain the appropriate course of action. Depending on the needs and circumstances of the case, various services may be recommended. These services can encompass Alcohol Evaluation and Testing, Custody Evaluations, Home Studies, and the assignment of a Best Interest Attorney as deemed necessary.
Child Custody Merits Trial
Modification Hearing.
Contempt Hearings 
Best Interest Attorneys Assigned To Represent Children 
In accordance with Maryland Family Law §1-202, a Best Interest Attorney is appointed to advocate for the interests of minor child/children. The extent of their involvement depends on the child's capacity for considered judgment. In cases where the child can express preferences, the Best Interest Attorney actively represents and conveys these preferences to the Court. It's important to note that attorneys for the minor children are entitled to compensation. Typically, this compensation is divided equally between the parents on a 50-50 basis. However, if there is a significant income disparity between the parents, the Court may assess the costs associated with the children's representation based on the proportional income of the parents.Private Custody Evaluations 
Private Custody Evaluation
In the context of physical custody evaluations, the process involves comprehensive procedures, such as conducting interviews with parents, children, and relevant collateral witnesses. This also encompasses the review of email correspondence and text messages exchanged between the parents and the children. Additionally, psychological personality testing is administered, and a thorough examination of legal documents from one or more jurisdictions is conducted. Home observations of both parents and children are carried out, all in accordance with the American Psychological Association Guidelines. Alternatively, the Court has the option to order a more streamlined custody evaluation process, which culminates in an official written evaluation.
You Need A Family Law Child Custody Lawyer Who Will Do A Great Job Fighting For You
As trial lawyers, our job is to present your case to the court p with the relevant evidence you need to achieve your goals. We proceed to do this by:
F Is Enough: Baltimore County Custody Modification.
Your Baltimore & Towson Custody Lawyer can seek a Child Custody Modification provided there has been a material change in circumstances since the entry of the last custody order, and modification of the current order will be in the child's best interests.
Articles and Blog Posts By Amar S. Weisman
Child Custody Blog Postings By Baltimore Family Lawyer Amar S. Weisman
H Links For Baltimore County Residents Involved In Child Custody Disputes:
Call 410-321-4994 To Meet With Towson Child Custody & Family Law Lawyer Amar S. Weisman.
Please call 410-321-4994 during business hours to schedule a free consultation to discuss whether you would like to retain Amar S. Weisman's legal services. Please note that our firm does not accept pro bono clients at this time. To secure legal services and receive advice, a retainer fee is required, and you can refer to our Policy on Fees/Costs for more details. Our law firm is conveniently located in the heart of Towson, close to prominent landmarks such as The Circuit Court for Baltimore County, Towson Town Center, Goucher College, and Towson University. You can find us at 1018 Dulaney Valley Road (MD-146), Second Floor, Towson, MD 21204 We proudly serve clients throughout the Baltimore area, including Aberdeen, Abingdon, Baldwin, Bel Air, Bowleys Quarters, Brooklandville, Carney, Catonsville, Cockeysville, Edgewood, Essex, Garrison, Glen Arm, Greenspring Valley, Homeland, Hunt Valley, Hydes, the Joppa Road Corridor, Kingsville, Long Green, Lutherville, Middle River, Nottingham, Owings Mills, Parkville, Pikesville, Perry Hall, Reisterstown, Riderwood, Rodgers Forge, Rosedale, Ruxton, Sparks, Sparrows Point, Stoneleigh, Timonium, Towson, West Towson, White Hall, White Marsh, and the York Road corridor. We have also provided legal representation to out-of-state clients. However, please be aware that our law firm does not guarantee specific outcomes in any legal matter.