Baltimore County & Towson Family Lawyer Amar S. Weisman
RELENTLESS, DISTINGUISHED TOWSON DIVORCE AND CUSTODY LAWYER
Amar S. Weisman is a top Family Law Attorney litigating in the Circuit Court for Baltimore County and surrounding jurisdictions, who has managed more than 1,650 Divorce, Child Custody and Child Support matters during his 16-Year Career as a Maryland Domestic Relations Attorney.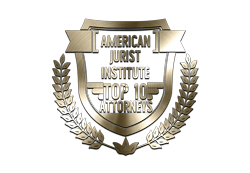 100% FAMILY LAW EXPERTISE 
Amar S. Weisman only takes Domestic Relations Matters in Baltimore County and the surrounding jurisdictions. His experience includes: 
STRAIGHTFORWARD BILLING.
What are the lawyers who do not disclose their hourly rates online hiding?
Amar Weisman bills at a rate of $300.00 per hour.
Before representation begins, all clients must pay a retainer.
Retainers range $3,500.00 to $7,5000.00 depending on case complexity.
No Pro Bono Cases means you will not spend more so others can spend less. 
NO DELEGATION TO INEXPERIENCED UNACCOUNTABLE STAFF 
If you had heart surgery, would you want your heart surgery performed by a new medical resident, one without a track record? Perhaps an intern seeing if heart surgery was right for really him? Or do you want the heart surgeon whose name is on the top of the door?  
The Law Offices of Amar S. Weisman has no associates, no paralegals, no remote receptionists. 
You hire Amar S. Weisman, you get Amar S. Weisman.
The Best Formula for Divorce and Custody Representation: Working Harder & Wanting it More  
Your divorce and custody begin with comprehensive intake, factual investigation, and interviews to identify issues, goals, and solutions.
Factual Investigation, Including client & witness interviews 
Document assembly & meticulous organization of evidence
Development of a Theory of the Case 
Definition of realistic goals
Divorce Litigation 
Amar S. Weisman is an experienced divorce lawyer representing clients in matrimonial litigation before the Circuit Court for Baltimore County since being admitted to the Maryland State Bar in December 2007. He has handled divorces involving long marriages, business interests, and the equitable disposition of marital property, including the marital home. 
Mr. Weisman is skilled at representing clients in Court as well as negotiating, including through Alternative Dispute Resolution. 
Establishing grounds for divorce including 12-Month Separation, Adultery, Mutual Consent, Desertion, and Constructive Desertion. 
Marital Home and Family Use Personal Property
Cutting Edge Systems and Technology 
The Law Offices of Amar S. Weisman utilize state-of-the-art technology to deliver exceptional legal services. Our office is equipped with the latest Apple M2 computers, updated annually, and high-speed iPad tablets, ensuring immediate access to client files even when in court. We subscribe to LexisNexis, providing us with comprehensive access to case law and treatises that can enhance the quality of our arguments. Additionally, we employ sophisticated financial data tools for meticulous analysis of child support calculations, asset evaluations, and outcome projections. While technology is not a substitute for quality representation, it enhances our ability to serve our clients effectively. Our team is comprised solely of experienced attorneys; we do not employ first-year associates, paralegals, or remote receptionists.
Major Changes to Maryland Divorce Law 
Effective October 1, 2023, the grounds for absolute divorce have changed. Pursuant to Md. Code Ann., Fam. Law § 7-103, the grounds for divorce are: 
Irreconcilable differences based on reasons stated in the Complaint for Absolute Divorce. What constitutes irreconcilable differences has not been tested in the case law because the ground for divorce only exist effective October 1, 2023. 
Six-Month Separation if the parties have resided separate and apart for six months without interruption prior to the filing of the Complaint for Absolute Divorce. 
Mutual Consent, provided the parties submit a written separation agreement addressing all of the required issues, including alimony, marital property, and custody of any minor children of the marriage
Call To Meet Divorce/Custody Lawyer Virtually Or In Towson 
Recent Maryland Family Law Appellate Decisions 
Amar Sanghera WeismanReviewsout of 7 reviews