Towson Divorce Lawyer Defending Your Marital Property
Amar S. Weisman Has A Track Record of Protecting Clients 
Amar S. Weisman is distinguished by Expertise.Com as one of the 21 Best Divorce Lawyers in Baltimore for 2020 and recognized as one of the Top 10 Family Law Attorneys in Maryland by Attorney And Practice Magazine. He has also been recognized since 2016 as one of the top 10 lawyers for client service by the American Institute of Family Law Attorneys: Mr. Weisman is a graduate of Georgetown University and the Peter Angelos School of Law. 

Amar Weisman Uses Maryland Law & Its Equitable Distribution Process To Protect Everything You Have 
Amar S. Weisman has litigated marital property issues in the Circuit Court for Baltimore County since December 2007. He understands how marital Property is identified, valued, and distributed using the t process that accounts for everything acquired and transcends the concept of title to create an amalgamation of Property that must be divided at the time that the court e a judgment of absolute divorce. Maryland is not a community property state-- it is an equitable distribution state-- meaning that Property is not necessarily divided down the middle. When a property is adjudicated at merits hearing, the Circuit Court Judge c d marital Property. With the range of possible outcomes being so varied, Amar S. Weisman manages each property case differently depending on how the individual client wishes to manage risk, the dynamics of negotiating with the opposing side, and the statutory factors that decide who gets what, when, and how. The complexity of property distribution is amplified by how the law governing m property intersects with the law governing alimony. Understanding these complexities, Mr. Weisman protects many pe the divorce process from dependent spouses, businessmen, businesswomen, and elderly clients who also have to consider their trusts and estates. p want to exit the divorce with financial independence and thrive. 
Common Examples of Property 
Investment/vacation properties.
Retirement Accounts including 401(k), 503(b), federal/state pensions including legacy High 3, and military retirement. 
Vehicles include automobiles, trucks, boats, and recreational vehicles. In divorce cases, the title of the c is usually less important than the data acquired during the marriage. However, h the c has a lien, the value of the vehicle for purposes of property distribution may be offset by the lien, and sometimes vehicles have negative equity. 
Business Interests I partnerships and limited liability corporations. In Maryland, business interests are part of the public record through the State Department of Assessments and Taxation. The value of the business may include real Property titled to the c, corporate vehicles, and in cases of family farms, often h livestock and farm equipment. 
Brand Name Luxury Goods by Gucci, Louis Vuitton, and Hermes. Even though the value of this kind of Property can be substantial, the depreciation of this kind of Property through wear and tear means that the value of luxury goods may be less than expected. 
Money in the Bank, Cash, Uncollected Debts, and Money Being Held By A Third Party.  
Sports Access Interests, like Ravens PSL and Orioles season tickets and sky boxes. 
Home Goods & Furnishings, including Appliances, Art, Antiques, China, Crystal, and Electronics. Grandfather Clocks, Outdoor Furniture, Power Tools, Workout Equipment, and sets Bedroom, Dining Room, and Living Room Sets.
Country Club Membership.
As an experienced asset protection lawyer, Amar S. Weisman can help you exit your marriage with your financial future intact. The first step of asset protection is to differentiate marital and non-marital Property as defined by the Marital Property Act. It says marital Property includes whatever was acquired during the marriage; titled. As opposed to the title, the Family Law Article focuses on timing. The big question: was this Property acquired after the wedding? If the answer is no, the question shifts to a b asset w not r during the marriage. Does it gain additional value? G, unless you have a prenuptial or post-nuptial agreement, your Property will be presumed marital until and unless you establish--through admissible testimony and corroborating authenticated documents--that you acquired the Property as the result of a gift from a t or inheritance.
Amar S. Weisman Is Distinguished Among Baltimore Divorce Lawyers By His Relentlessness And Skill in Acquiring, Organizing, and Presenting Both The Big Financial Picture And the Supporting Details Lost Upon His Less Energetic Colleagues. 
Unless you have a short marriage that is ending, perhaps by good fortune, before you and your spouse have had the time to acquire significant marital Property, your divorce will require you and your Baltimore divorce lawyer to address different kinds of Property that often are decided by o principles of law, o principles of valuation and which are y divided in consideration of one another. Amar S. Weisman has represented doctors, dentists, businesspeople, and even politicians who are intelligent, even brilliant, but the truth is that very few non-lawyers understand the nuances of property division; the truth is that understanding how different kinds of Property fit into the divorce process took more than a decade for Mr. Weisman to master and the reality is that keeping up with the law governing property division requires continuing education and the curiosity without which an attorney cannot stay on the cutting edge of Maryland property law that changes, to one extent or another, with each passing term of the Court of Special Appeals.
Be Aware Of The Fact That You Probably Will Not Appreciate And Understand How Property Is Distributed Based On Equitable Distribution Any More Than You Will Understand Your Open Heart Surgery Or How To Fly A Plane, Both Of Which Are Less Complex Than Equitable Distribution. 
Even if you are a scientist at NASA or an employee of NASA, an FBI field agent, or practice any law that is not family law, the reality is that the clients must trust t attorney the same way that you trust your doctor. The people who try to figure it all out as if the law is some Bob Vila do-it-yourself process are doomed to failure and proceed in ignorance, especially when armed with lousy, worthless online d forms that are pathetic in how poorly they frame financial issues by deceiving penny-wise pound-foolish divorces. The Law Offices of Amar S. Weisman. For these reasons, the Law Offices of Amar S. Weisman do not seek clients with a trust who do not respect the law governing property distribution enough to grasp the complexity. If you have trust issues, pick a lawyer. On the other hand, if you trust Amar S. Weisman, op divorce attorney, t use their expertise to help you enter the next phase of your life on the best possible terms.
The following are examples of Property That t the Three Step Equitable distribution Process adjudicates. Before meeting with a Towson divorce lawyer, including Baltimore domestic attorney Amar S. Weisman, it is e to resist the temptation to add up the Property and divide I on a 50-a-50 basis. Adding property values and splitting them down the middle works fine in community property states like California. Whether adding the value of the Property up and d the difference makes sense (of course it does, this kind of "math" is ignorant, naive, and foolish in the context of equitable distribution, which depends less on math and more on far more fascinating maxims of equity and statutory factors that make Maryland equitable distribution depend on principles of fairness deeper than numbers but which allow spouses to obtain a fair outcome based on the idea that what happened during the marriage determine who gets what and how. Although Amar S. Weisman readily admits dividing Property on an equal basis makes sense most of the time, Mr. Weisman is honored to know the court c other things to give one spouse more or less. Instead of relying on numbers, Maryland law calls for considering the reasons the couple separated, whether one spouse deserted the other, whether a spouse needs more because t vulnerable and whether an abuser, bully, or alcoholic should get less because o the way they lived their lives harmed the spouses the drunks swore to protect in sickness and halt.
The Equal Division of Property Is Appropriate For Many Cases. Still, The Court Will Apply Principles of Fairness And Equity To Right Wrongs And End Divorces On Unequal Terms For the Sake of Justice. As An Experienced Divorce Lawyer, Amar S. Weisman Knows The Difference Between Businesslike Cases And Matters of Principle and Works TO Guide Clients To Pursue Realistic Outcomes. Most cases do not need to be framed in moral terms, and it is e to proceed sensibly, and Amar S. Weisman takes pride in enabling his clients to move on with their lives. Case cases are settled, and most assets are divided equally. This is isman b the interest of most of his clients most of the time. H, in a while, it is clear that Property needs to be divided unequally as a matter of right and wrong. F Amar S. Weisman is willing to fight a battle worth fighting and will stop at nothing to right wrongs. When necessary, the Circuit Court for Baltimore County goes to its roots as a court of equity.
The Dissipation of Marital Property
The standard for establishing that your spouse has dissipated marital Property is high re that money was withdrawn or made unavailable by one spouse to deprive the other spouse of t right to receive c through equitable distribution through the judicial process. Establishing dissipation requires tracing money directly into and out of financial accounts. The Court of Special Appeals has recently reversed trial judges who were convinced that dissipation occurred based on testimony and courtroom demeanor. The higher court cold c numbers must be presented as evidence to establish e. As a practical matter, meeting this standard of proof can be difficult without a forensic accountant. 
The Maxims Of Equity 
Equity Regards That As Done Which Ought To Be Done 
A Court of Equity is a Court of Conscience 
Equity Delights In Justice and None In Halves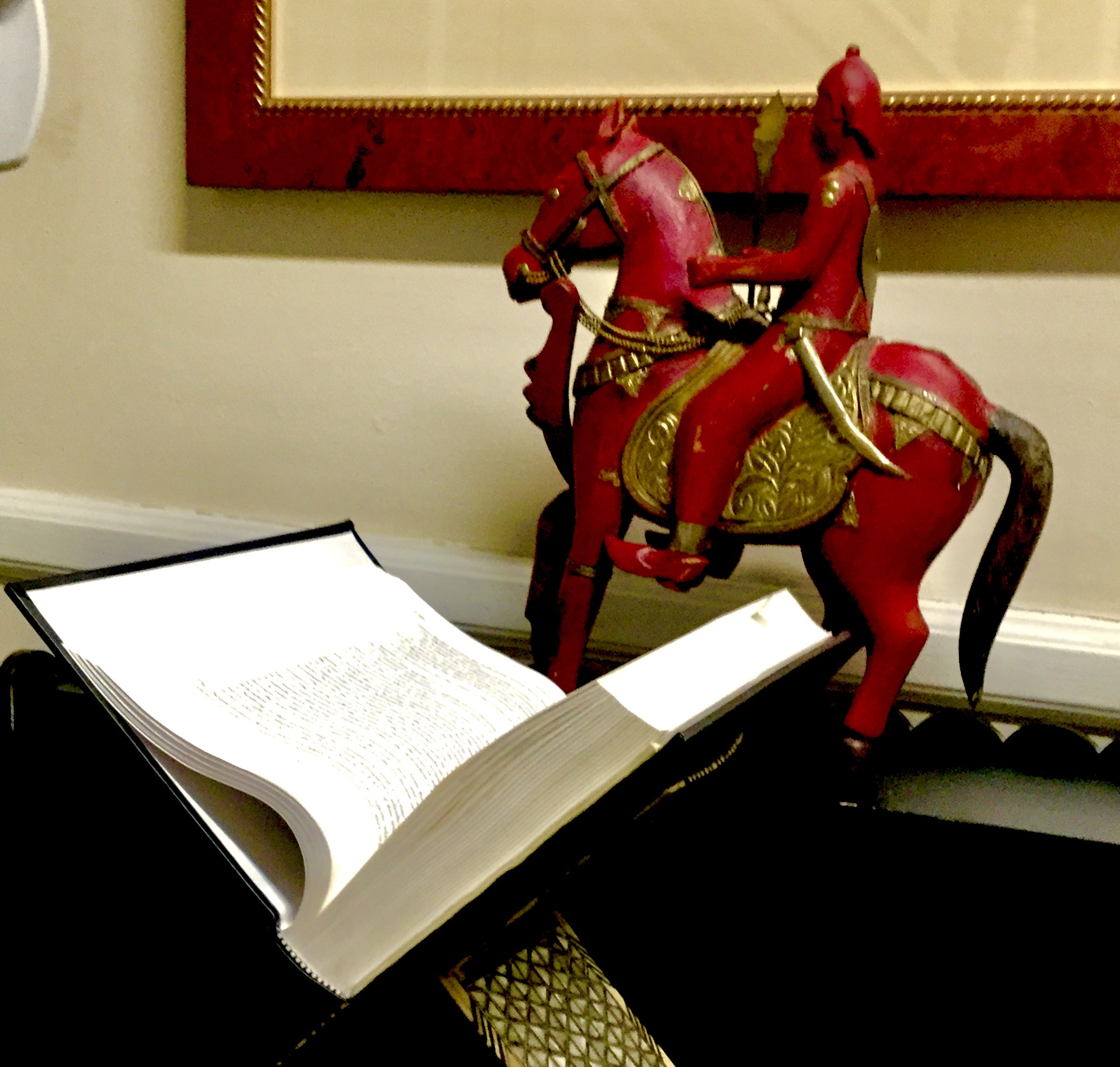 Call 410-321-4994 To Meet With Towson Child Custody & Family Law Lawyer Amar S. Weisman.
Please c994 during business hours to schedule a free consultation t whether you want to keep Amar S. Weisman. The firm does not accept pro bono clients at this time. To retain legal services and advice, you must pay a retainer, See Policy on Fees/Costs. The law firm is located in the heart of Towson near The Circuit Court For Baltimore County, Towson Town Center, Goucher College, and Towson University, at 1018 Dulaney Valley Road (MD-146), Second Floor Towson, MD 21204. We represent clients throughout the Baltimore area, including Aberdeen, Abingdon, Baldwin, Bel Air, Bowleys Quarters, Brooklandville, Carney, Catonsville, Cockeysville, Edgewood, Essex, Garrison, Glen Arm, Greenspring Valley, Homeland, Hunt Valley, Hydes, the Joppa Road Corridor, Kingsville, Long Green, Lutherville, Middle River, Nottingham, Owings Mills, Parkville, Pikesville, Perry Hall, Reisterstown, Riderwood, Rodgers Forge, Rosedale, Ruxton, Sparks, Sparrows Point, Stoneleigh, Timonium, Towson, West Towson, White Hall, White Marsh, and the York Road corridor. We have also represented s out-of-state clients. The law firm does not guarantee the results in any matter.
Articles By Family Law Lawyer Amar S. Weisman
Towson Divorce Lawyer Marital Property Blog Posts
Useful Links